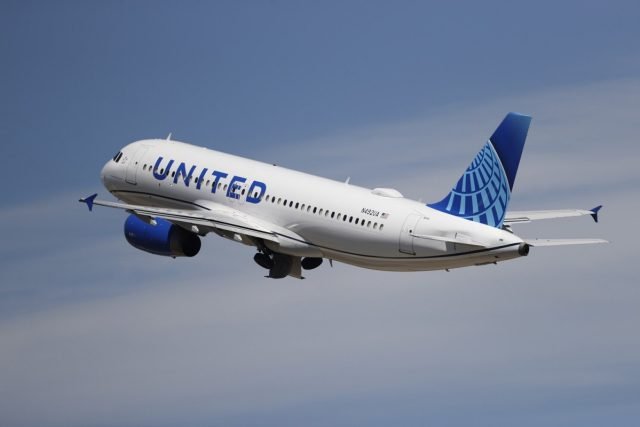 United WiFi is United Airlines' solution for passengers seeking in-flight internet connectivity. This service empowers passengers to surf the internet, stream movies or shows, stay updated with emails, and remain in touch with loved ones while airborne.
To tap into United WiFi, passengers can opt for a WiFi pass, or if they possess a qualifying United Airlines credit card, they might enjoy complimentary web access. This amenity is available across a significant portion of United Airlines' fleet, offering a seamless digital experience in the skies.
For regular flyers, United Airlines has introduced Wi-Fi subscription options. The North and Central America plan is priced at USD 49 or 7,500 miles monthly, and an annual subscription costs USD 539 or 80,000 miles. For those needing global coverage, the plan is available at USD 69 or 10,500 miles a month and USD 689 or 100,000 miles for the year. By choosing the annual subscription, travelers stand to avail of savings of up to USD 139.
What is UnitedWiFi.com?
UnitedWifi.com is United Airlines' dedicated platform for its inflight Wi-Fi services. Here, travelers can delve into the specifics of the airline's internet offerings, from pricing structures to features, ensuring seamless connectivity while cruising at altitude. For those eager to connect mid-flight, the process is straightforward: switch the device to Airplane Mode, connect to the "United_Wi-Fi" network, and navigate to unitedwifi.com to pick and activate a connection plan.
However, it's pivotal to note that Wi-Fi accessibility can differ based on factors like flight trajectory, aircraft model, and the internet service provider. To cater to diverse connectivity needs, United Airlines has teamed up with multiple Wi-Fi providers, such as Gogo, Panasonic, Thales, and Viaset, each offering its unique coverage spectrum.
Also Read: Andrea Rene Video Game Lover Entertainment Geek
How to Buy a United WiFi Internet Subscription?
To obtain an internet subscription from United Airlines, follow these steps:

1. Navigate to United's WiFi portal at https://www.unitedwifi.com/.

2. Opt for the 'Buy Subscription' option to explore and select the plan that aligns with your travel frequency and needs.

3. Designate your preferred service area, either limited to North and Central America or encompassing global destinations.

4. Complete the payment using a credit card or, for MileagePlus® Members, opt to use your accrued miles.

5. Upon successful payment, you'll receive an email containing the necessary instructions to connect to the onboard United Wi-Fi network and activate your subscription.

6. When onboard, activate Airplane Mode on your device, then connect to the "United_Wi-Fi" network. Open your browser and type 'unitedwifi.com' in the address bar.

7. Simply adhere to the onscreen directives to activate your pre-purchased subscription and start enjoying your inflight internet access.
How to connect to United in-flight Wi-Fi
Accessing United's inflight Wi-Fi is a straightforward process:
1. Ensure your device is set to airplane mode. Then, search for and connect to the "United Wi-Fi" network. This is particularly important if you're using mobile devices like smartphones or tablets.
2. Open your web browser and navigate to unitedwifi.com.3.
3. On the website, you'll be provided with directions to either purchase Wi-Fi access or connect without charge if you're eligible (details on complimentary access are provided below).
Once connected, you can freely use the United app, enjoy the array of inflight entertainment it offers, and use certain messaging services at no additional cost. For broader internet access, including other apps and websites, a paid Wi-Fi plan is required.
Also Read: Just Between Friends Diy Arts Crafts Blog
How much does United Wi-Fi cost?
United Wi-Fi Pricing Explained:
The cost of accessing United's inflight Wi-Fi can differ based on several factors, including your flight's duration, your MileagePlus membership status, and more. Here's a breakdown of the pricing options:
One-time Fee:
Ideal for infrequent fliers, this option lets you pay per flight. On domestic or short-haul international flights, Wi-Fi costs $8 for MileagePlus members and $10 for those without membership. Alternatively, 1,600 miles can be redeemed for Wi-Fi access.
The pricing for Wi-Fi on longer international flights fluctuates depending on the specific route.
Day Pass:
Suited for travelers with multiple flights within 24 hours. The pass can be acquired when booking or added later. Its cost equals the combined total of individual Wi-Fi fees for all flights within the day, offering convenience over savings.
Subscriptions:
Regular United passengers might find value in monthly or yearly subscriptions. A subscription covering North and Central America is priced at $49 monthly or $539 annually. A global subscription comes at $69 per month or $689 annually.
Opting to pay using MileagePlus miles instead of cash is also possible.
Benefits for T-Mobile Customers:
T-Mobile Magenta or Magenta MAX plan users get special perks. Magenta MAX users enjoy free Wi-Fi with streaming and unlimited texting on all Wi-Fi-equipped United flights.
Magenta plan users get free Wi-Fi on four flights per year, along with unlimited texting and an hour of free Wi-Fi on all other flights.
Perks for United Credit Cardholders:
Owners of a United co-branded credit card receive a 25% statement credit when purchasing United Wi-Fi, covering all types of Wi-Fi plans, from day passes to yearly subscriptions.
The cost of United Wi-Fi can differ, but savvy travelers can leverage options like the T-Mobile plans, MileagePlus membership, or United credit card benefits to make the most out of their inflight connectivity expenses.
Also Read: Dad and Buried the Anti Parent Parenting Blog
How to get free Wi-Fi on United?
For passengers looking to enjoy complimentary Wi-Fi on United flights, aligning with specific T-Mobile plans can be your ticket. Here's a breakdown based on the T-Mobile plan:
Magenta MAX: With this plan, passengers enjoy uninterrupted Wi-Fi, streaming, and texting throughout their flight.
Magenta: Subscribers receive full Wi-Fi, streaming, and texting benefits on up to four flights annually. For all other flights, they can access free Wi-Fi and streaming for an initial hour, followed by limitless texting.
While the T-Mobile plans present the primary avenue to free Wi-Fi, those wielding specific United credit cards, such as the United℠ Explorer Card, United Quest℠ Card, or United Club℠ Infinite Card, can avail of a 25% discount on Wi-Fi purchases.
Furthermore, even without a Wi-Fi purchase, passengers on any United flight can access select messaging apps and dive into United's vast array of streaming in-flight entertainment at no extra charge.
Also Read: A Mix of Min i Boston Fashion Blogger
Last Thoughts
In-flight internet has advanced significantly in recent years, with additional coverage options and more airlines, including United, providing complimentary service to eligible customers on select flights.
Fortunately for United passengers, practically all of the airline's flights are equipped with Wi-Fi. So, regardless of when or where you fly, you'll be able to purchase Wi-Fi access.
Frequently Asked Questions (FAQs)
How fast is the United Wi-Fi?
The speed of United Airlines' in-flight Wi-Fi service, like other airline Wi-Fi offerings, is generally slower than what most people might be accustomed to on the ground. As stated, download speeds hover around 600 kbps, while upload speeds are approximately 300 kbps.
Is there free Wi-Fi on United Airlines?
To use United Wi-Fi on board, you do not need a subscription or purchased pass. If you have a MileagePlus membership, you can log in to your account once connected, then use your miles or a stored credit card to purchase a Wi-Fi access subscription.
How much does United charge for in-flight Wi-Fi?
How is the price of United Wi-Fi calculated? Wi-Fi access plans for domestic flights cost $10, while regional flights and MileagePlus members pay $8. International flight prices may vary. The United Wi-Fi portal accepts a variety of payment methods.
Is Wi-Fi available on United's overseas flights?
United Airlines will offer free messaging services to its passengers beginning in December 2021. United passengers now have access to free, albeit restricted, in-flight wifi. You can only use this function to send standard text messages via WhatsApp, Facebook Messenger, and iMessage.
On a plane, how do I obtain free Wi-Fi?
Some airlines have credit card agreements that refund Wi-Fi purchases. Other airlines provide free in-flight Wi-Fi to elite members, while some airlines provide free Wi-Fi to premium cabin customers. On select flights, T-Mobile customers can get at least an hour of free internet access.
Can you use United Wi-Fi to watch Netflix?
Yes, but not on every flight. Streaming services are currently only available on aircraft equipped with Viasat Wi-Fi service.