You've come to the correct place if you want to discover the best things to do in and around St. Louis. From taking in a Cardinals game at Busch Stadium to riding to the top of the nation's tallest monument, the list of things to do in St. Louis is infinite. With outstanding restaurants, bars, and breweries, a thriving arts scene, an abundance of family-friendly activities, and numerous parks, Gateway City is your gateway to enjoyment. In this article, you can learn about the things to do In St Louis.
These are our recommendations for the top 25 must-do activities in St. Louis, but the list does not end here. In addition to food and nightlife, shopping, places to stay, and events that are sure to make you smile, there is much more to discover in our city.
62 Things to Do in St. Louis
1. Get a bird's eye view from the Gateway Arch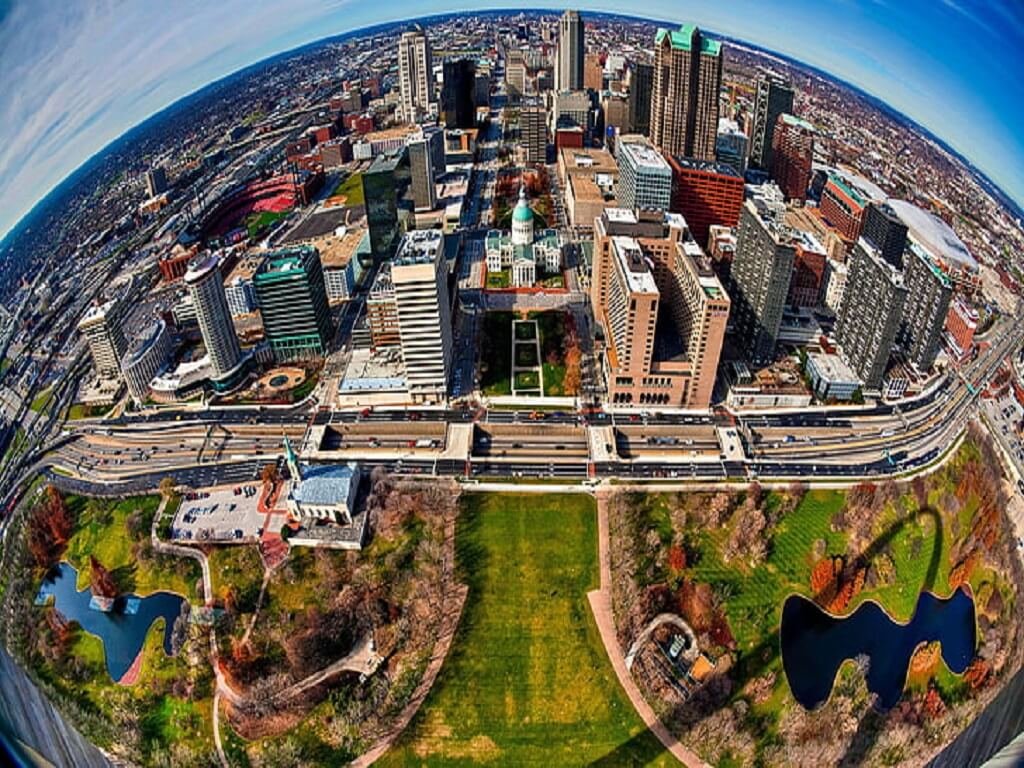 Take the 630-foot elevator ride to the top of this world-famous stainless steel structure for the best views of Gateway City. Make time to tour the on-site museum, which covers over 200 years of the history of our region through six themed exhibit areas. Visitors to the Gateway Arch National Park can also embark on a paddle-wheel boat replica from the 19th century for a narrated journey down the mighty Mississippi or take a helicopter tour over the city.
2. Explore the famous Forest Park
Forest Park is located in the middle of St. Louis and is highly valued by locals for its expansive green spaces. It is one of the largest urban parks in the United States and provides a beautiful setting for the metropolis. Each year, more than twelve million people come here to stroll and admire the ancient buildings, monuments, and landscapes.
Here, you will discover the Missouri History Museum and the Science Center, two of the city's most significant cultural institutions. In addition, there is the Steinberg Skating Rink and the Turtle Playground for the physically active.
Art Hill is the ideal place in the park for picnics and summer concerts, and it also offers the nicest views. Meanwhile, you may appreciate Art Deco style and beautiful floral arrangements at the Jewel Box greenhouse.
3. Saint Louis Art Museum
The Saint Louis Art Museum is one of the best things to do in St. Louis for anyone who has an appreciation for art.
Saint Louis Art Museum was opened in 1879. It's part of the Fines Arts Building in the massive Forest Park and is a great attraction for anyone who wants to keep their mind in shape. It has become one of the most popular tourist destinations in Missouri because of the quality and quantity of the pieces.
What makes the Saint Louis Art Museum one of the most popular attractions in Missouri is the breadth of the items, both geographically and historically. This museum contains tens of thousands of pieces from all over the world. This is a must-see museum for everyone. If you're looking for things to do in St. Louis, the art museum is a must-visit.
4. Eat Saint Louis Food Tours, St. Louis, Missouri
As you go around the Saint Luis Hill area, the aromas of garlic, roasted tomatoes, and freshly baked bread, as well as the cheery Italian voices and jovial ambiance, will make you ready to see more. Taste of the Hill is the only tour currently offered by EAT Saint Louis Food Tours, but they are doing such a great job that even locals are signing up to experience the tour for themselves.
Tour guides will lead you on a three-hour excursion to local pizzerias, pasta stores, salami manufacturers, and butchers. You will have the opportunity to sample their delicacies and converse with them about the city, its history, and the way of life of the Italian immigrants who have lived in this region for years. You won't be able to sample everything on this trip, but be sure to return; the Hill is always welcoming.
5. Mildred Lane Kemper Art Museum
The Kemper Art Museum on the campus of Washington University is a great place to view further works of art in Gateway City. This free St. Louis site is one of the oldest teaching museums in the country and is loaded with stunning pieces by American and European painters from the 19th to the 21st century.
6. Get a Famous Ted Drewes Frozen Custard
Simply writing the name of this St. Louis attraction causes my mouth to water! Is there anything superior to the ideal frozen treat? One spoonful of Ted Drewes Frozen Custard will bring you to a crossroads. Ted Drewes is a St. Louis-based family business that specializes in…you guessed it…frozen custard. Their original restaurant on Route 66 offers a variety of creamy, delectable tastes. Please, whatever you order, do not neglect to sample the Lemon Crumb. I intended to take only a small mouthful, but I gobbled the entire cup within three minutes.
7. Get your head in the game
Sports fans rejoice! Busch Stadium is the home of the 11-time World Series champion St. Louis Cardinals during the spring and summer seasons. Check to visit the Gateway Grizzlies at GCS Ballpark for a more intimate baseball experience and some of the most inventive game-day snacks and activities in the area.
St. Louis CITY SC, the city's next Major League Soccer (MLS) team, will begin competing in 2023. If you're in town during the fall or winter, you may catch the St. Louis Blues at the Enterprise Center igniting the ice. Check out the St. Louis Surge, the two-time GWBA National Champions, for some exciting basketball action. In this authentic sports town, visitors can experience true team pride no matter the season.
8. Meet leopards and lemurs at the St. Louis Zoo
With over 12,000 species, the St. Louis Zoo is the preferred destination for young tourists. Spend the day making new acquaintances as you stroll through the grounds. Everything from elephants and armadillos to polar bears and pumas awaits your arrival. Obviously, the king of the jungle is the main attraction, so stop by his area!
Want to get closer to the action? Then, experience what it is like to be a zookeeper for a day by participating in one of the interactive behind-the-scenes excursions. You will be able to meet penguins, feed giant tortoises, and take selfies with sea lions. Additionally, the zoo is free to attend, so you can visit as much as you like throughout your stay!
9. Old Courthouse
Some individuals have an "away with the old" mentality, but just because something is a bit older doesn't indicate that its value has diminished in any way. Louis demonstrates this with its Old Courthouse. This is one of the best things to do in St. Louis if you want to learn about the city's history and see a legendary structure. This courthouse was built in the 19th century. It played a significant role in the pivotal Dred Scott case, which eventually reached the Supreme Court.
At Old Courthouse, Virginia Louisa Minor also battled for the right of women to vote. The result, in this case, was significant because it determined the rights or lack thereof of slaves. Today, you can visit the Old Courthouse and look around while imagining the people inside fighting for what they believed to be right. One of the coolest things to do during a trip to St. Louis is a tour of the Old Courthouse. The building's architectural design, which includes a dome, is quite remarkable.
The Museum of Westward Expansion is located in the Old Courthouse and features some of the most impressive exhibits in St. Louis. It is unquestionably one of the top historical attractions in the city.
10. The Magic House Children's Museum, St. Louis, Missouri
The Magic House Children's Museum is committed to educating children and offers the type of educational experience that children enjoy. The vast majority of the over 100 activities are participatory and hands-on. Kids have access to 55,000 square feet of play space. Since the Museum's debut in 1979, considerable expansions have been made to the three-story Victorian mansion in which it is located.
The Van de Graaff generator, which generates static electricity and causes your hair to stand on end when you touch it, the Jack and the Beanstalk three-story climber, and the Oval Office, Legislative Chamber, and Courtroom are among the most popular attractions. They can also work as veterinarians, bank tellers, and librarians, among other occupations, in the Children Village. If you are seeking kid-friendly activities in St. Louis, Missouri, don't miss this unusual attraction. More than 500,000 people visit The Magic House each year, making it a tremendously popular attraction.
11. Saint Louis Science Center
The Saint Louis Science Center, located in the southeast corner of Forest Park, is one of the largest science museums and planetariums in the United States and one of the only free science museums in the country. Each year, more than one million people visit the futuristic-looking, dome-shaped structure to learn about everything from prehistoric life to the solar system.
12. See Small Things at the Miniature Museum of Greater St. Louis
When I told my husband that the Miniature Museum was on our St. Louis schedule, he rolled his eyes, but he was the one who didn't want to go!
Even if you have no interest in exquisite dollhouses and miniature artwork, you should visit the Miniature Museum of Greater St. Louis. Permanent exhibits include an assortment of dolls, dollhouses, and vignettes, such as a 1950s soda shop and a Victorian living room.
13. Take a thrill ride at Six Flags St. Louis
This fascinating amusement park is enjoyable for the entire family. Visitors may fly like a bat on Batman the Ride, spin 16 stories in the air on Catwoman Whip, soar up to 62 mph on the Screaming Eagle wooden coaster and get splashed on the Thunder River whitewater rapids adventure. Guests of Six Flags St.
Louis can also enjoy live events and concerts, see their favorite Loony Toons characters, and have a blast at Hurricane Harbor Water Park. There are numerous hotel amenities within minutes of the park, and group discounts are available for youth groups, company outings, family reunions, and much more!
14. Catch a show at the Municipal Theatre Association
After a day of sightseeing, it's time to relax and let someone else provide entertainment. Visit the Municipal Theatre Association for a healthy dose of jazz hands and roaring songs.
The Forest Park amphitheater has resounded with the music of popular Broadway productions for over a century. It is the place to go if you want to let your hair down and dance to some oldies.
Do you wish for the wicked Victorian barber Sweeney Todd to give you chills? Or do you prefer a sugar-coated sing-along with Mary Poppins? Whatever your interests, there is always something going on that will have your feet tapping.
15. Soulard Farmers Market
It's difficult not to feel good about a Farmer's Market with the word "soul" in its name. This is not a case of St. Louis attempting to cash in on the farmer's market and organic foods fad. This market is an integral part of Missouri's history. In actuality, it is over 200 years old.
At Soulard Farmers Market, you'll be spoiled for choice. You can buy some of the finest produce, cheese, meat, and even flowers. Depending on when you visit, your favorite fruits and vegetables may be in season.
16. City Museum, St. Louis, Missouri
City Museum is a startling St. Louis museum that displays the city's abandoned materials. Here you'll find ancient school busses, abandoned planes, bank vaults, chimneys, and just about everything else you can think of.
Put all that in the 600,000 square-foot abandoned Shoe Company, add genius Bob Cassilly to serve as the brain behind everything, and you end up with the world's largest playhouse, funhouse, and pavilion of surrealist art that is also an architectural marvel. The building is also incredibly gorgeous, and you may spend days just looking at everything in absolute wonder.
Alternatively, you can crawl through faux caves, tiny cubbyholes, slide down floor chutes that plunge ten stories below the building, drive a school bus that is dangling over the side of the museum, or climbs to the top of a 20-foot-tall metal praying mantis. If your kids have been extremely well-behaved, rent it out for a very spectacular birthday celebration.
17. World Chess Hall Of Fame
A few blocks from the northeast corner of Forest Park, with the world's largest chess piece marking the place, the World Chess Hall of Fame celebrates one of the world's oldest games. This free museum offers an astonishing display of various chess boards, including the chess pieces used in Bobby Fischer's epic win over Boris Spassky at the 1972 World Chess Championship.
18. Sip a Drink at Venice Café
What's so amazing about Venice Cafe? Let me simply say it's really not about the beverages themselves as much as the ambiance. Ok, it's all about the ambiance. It is unexpected, and it is fantastic. The weird watering hole's design is difficult to explain—think dangling Barbie doll heads meshed with ashtray mosaic walls and colorful mannequin parts. I know it's hard to envision that jumble of bric-a-brac, that's why you just need to go!
19. Spend a night out on the town
Looking for a fun night out? Check out the sports-anchored entertainment zone in the heart of downtown Ballpark Village! Head to The Grove and take your pick of some of the trendiest bars in St. Louis in this up-and-coming area. Out west, fun-seekers can also go for supper, drinks, and performances at Westport Plaza's 42-acre entertainment complex.
Looking for something upscale? Check out the area's trendiest stores and sophisticated dining establishments in Clayton and the Central West End. If live music is your thing, Soulard features some of the top blues places in town. Or, try out your investigative abilities at one of the amazing escape rooms in the area like Escape Challenge St. Louis, Escape The Room, St. Louis Escape, and Mastermind Room Escape.
20. Discover the unexpected at the City Museum
Atmospherically set in a century-old downtown warehouse, the City Museum isn't precisely what you'd expect for a facility with such a name. Instead of housing boring exhibitions, it's more like a playground!
Artists from St. Louis have recycled some of the ancient city infrastructures to create tunnels, slides, and even castles. You can explore secret corridors and climb on huge frames as you venture further into this weird Missouri realm. This is art with a difference and may be appreciated by adventurers of any age.
Kids will love messing about in the ball pits and playgrounds, while a circus and train merely add to the fun. Take a spin on the enormous Ferris wheel for some quite odd views out over the city skyline.
21. Missouri Botanical Garden
The Missouri Botanical Garden is a prime example of St. Louis's commitment to preserving its historic landmarks. The garden was founded in 1859 by botanist Henry Shaw.
This garden is comprised of different sections, including Tower Grove House, where Shaw lived. also, There's the Japanese Garden, which features plants such as lotus and flowering cherries. also, There's the tropical plant-based Climatron and the Doris I. Schnuck Children's Garden. The Missouri Botanical Garden is without a doubt one of the greatest St. Louis attractions.
22. The Caramel House, St. Louis, Missouri
It might be difficult to get the ideal caramel; it should be sweet, chewy, and melt on the tongue without adhering to the teeth. The Caramel House was founded as a consequence of Janet Ansehl Shulman's creation of not only the ideal caramel but also a formula that incorporates a variety of exquisite flavors. All of her caramels are handcrafted and packaged in recyclable materials.
Visit her business on Olive Boulevard if you want to see how she creates these decadent sweets. Additionally, you can purchase them in numerous locations across the nation and even order them online. Check her website to see what new varieties she's added recently. How about some crunchy pretzels wrapped in salted caramel that has been flavored with beer or chili? The Caramel House will not disappoint you in any way.
23. Basilica Of St. Louis
The Basilica of St. Louis, sometimes referred to as the Old Cathedral, was the first cathedral west of the Mississippi River. You may enter and politely view the historic church without charge (just remember it is an active parish). The museum can also be visited for a nominal cost.
24. Drink a Fitz's Root Beer Float
Fitz's Rootbeer has been a St. Louis institution since the late 1940s when it originally appeared in a drive-in restaurant. It seems wonderful to me that root beer was the ideal beverage to accompany a hamburger and a side of fries. When the original restaurant closed in the 1970s, the legendary bubbly was discontinued until 1993, when the original recipe was restored.
You can now get the beverage at Fitz's on the Delmar Loop, which boasts a vintage bottling machine (which you can view in the restaurant!). Sitting belly up to the bar for a traditional root beer float is a must. However, it is no longer just root beer. They've also added numerous different varieties, such as grape pop and raspberry cola, so you can try something new like a Cherry Bomb or a Green Monster. Prepare yourself, they are messy!
25. All aboard at St. Louis Union Station
Once one of the largest and busiest passenger rail stations in the world, St. Louis Union Station helped transfer passengers from the east coast to the west coast of the United States.
In addition to the St. Louis Union Station Hotel, it is home to more than 13,000 creatures at the St. Louis Aquarium at Union Station, the 200-foot St. Louis Wheel, a carousel, an 18-hole mini-golf course, the mirror maze, the ropes course, the train park, and many restaurants.
Do not miss the Grand Hall Light Show, which runs daily from 5:00 to 10:00 p.m. Famous St. Louisans, including Jon Hamm, Bob Costas, Dan Dierdorf, and Joe Buck, narrate the laser light show on the 65-foot barrel-vaulted ceiling of the historic railway station's lobby. Grab a drink from the bar and settle in to watch the entertainment.
26. Feed sharks at St. Louis Aquarium
Explore various aquatic environments at the St. Louis Aquarium at Union Station. Your journey begins in a freshwater river, continues through a saline marsh, and concludes in the deep blue ocean. Along the voyage, you will meet the residents of these fascinating ecosystems and discover how their habitats connect them all.
Come face-to-face with river monsters, be tickled by a doctor fish, and witness shoals of razor-sharp piranhas watch your fingers! You can interact directly with horseshoe crabs and feed stingrays and sharks. Feeling brave? Then you can stroke them as well!
Visit The Deep to conclude your adventures, where moon jellyfish illuminate the path. Here, sea dragons and a colossal octopus reside, and strangeness reigns supreme!
27. Cahokia Mounds
The Cahokia Mounds are the most significant archaeological site in North America. Research and careful study indicate that this was a mini-metropolis thousand of years ago.
It is unknown what happened to the Cahokia Mounds tribespeople, but many of the clay mounds they constructed remain.
The Cahokia Mounds are without a doubt one of the most popular tourist attractions in the Greater St. Louis area. You can witness a stunning example of how ancient societies utilized the land. Day or night, this is one of the best places to visit.
28. Creve Coeur Lake Memorial Park
Creve Coeur Lake Memorial Park encompasses 2,145 acres, making it the largest park in the St. Louis County park system. Located in Maryland Heights, Missouri, the park offers something for nearly everyone. During the warmer months, guests can rent paddleboards, kayaks, or canoes and spend the day exploring the park on the water.
The 3.8-mile asphalt loop trail surrounding the lake is perfect for cyclists, runners, walkers, and even rollerbladers, as it features breathtaking views. Creve Coeur Lake Memorial Park also has spray fountain play areas and playgrounds, among other amenities. "Best Restaurants & Hotels in St. Louis, Missouri for Locals & Tourists"
29. Citygarden
Citygarden is an oasis in the middle of downtown St. Louis, with its water features and trees muffling the noise of the surrounding city. This lush square city block is filled with fragrant flowers, comfortable benches, and a variety of public art, and is located just a short distance from the Old Courthouse.
30. Tour Anheuser-Busch Brewery
Do you wish to observe the production of the King of Beers? That is Budweiser for you non-beer enthusiasts. The Anheuser-Busch Brewery is a historic beer-making complex that is more than a brewhouse; it introduces visitors to the brand's origins and traditions. Their free tour will take you on an unforgettable journey where you will learn about beers, the brewing process, the intricate history behind them, and even meet one of the legendary Budweiser Clydesdales. Did I mention that their tour features tastings? Hooray for that!
31. Experience art in the fresh air
Enjoy a combination of sculpture and landscape architecture at Citygarden, an urban paradise with contemporary and modern art, native plants, and six rain gardens. Or explore the breathtaking Laumeier Sculpture Park, which features more than seventy outdoor sculptures, a music amphitheater for special events, and rotating exhibitions.
Laumeier, one of the nation's first and largest sculpture parks, is free and available to the public. An admirer of public art? Clayton is home to an exceptional collection of sculptures by prominent artists, such as Botero, Milles, Ben Tre, and Trova. In addition to its outstanding collection, Chesterfield is home to The Awakening, a 70-foot-tall statue of a giant buried in the ground.
32. Visit the historic gardens of Tower Grove Park
The stately Tower Grove Park is one of the city's most spectacular ornamental green zones. Designed by benefactor Henry Shaw, this urban park is the nation's best-preserved nineteenth-century garden park.
Formal landscapes with meandering paths and lengthy aisles of trees set the stage for a trip back in time. Much of the landscaping is symmetrical, demonstrating how gardens were built hundreds of years ago. Follow the seven miles of pathways to find Victorian pavilions, elaborate gates, and antique homes tucked away around every bend.
The park is adjacent to the Missouri Botanical Garden, so it makes sense to visit both during the same trip.
33. Lewis and Clark Trail
Lewis and Clark Hiking Trail in Weldon Spring Conservation Area is the place to go for a hike if you want to experience the great outdoors in Missouri. For free, you can make your way through two challenging but rewarding loops. Both the Lewis and Clark loops offer some of the best hiking opportunities in the Greater St. Louis area.
You should bring sturdy hiking boots and enough bug repellent in case mosquitoes are present.
It may also be in your best interest to arrive early in the morning so that heat conditions aren't too intense during your hike. On a temperate day, you're likely to see and meet all sorts of people on Lewis and Clark Trail. Do your best to be considerate to them and the park by not littering or doing anything else to harm the natural body.
34. Grant's Farm, St. Louis, Missouri
The 281-acre farm that serves as the Busch family's residence is Grant's Farm, a popular family destination west of St. Louis. They continue to preserve the farm, allowing thousands of visitors each year to access it. The property was named after Ulysses S. Grant, former president of the United States, who lived and worked there before the Civil War. It is a beautiful location steeped in history that has numerous well-preserved historical artifacts.
However, the most popular attraction is the Busch family's collection of domestic and wild animals from throughout the world. The farm is a refuge for more than 900 animals of 100 kinds at present. Some, like deer and bison, roam free. Others, such as goats, parakeets, and camels, inhabit more secure habitats. In addition, there are tortoises, monkeys, wallabies, ducks, lemurs, swans, and elephants, among many other species. Take a rest and a bite to eat in the charming courtyard in front of the Tiergarten or farmland when you become weary.
35. James S. McDonnell Prologue Room
This free attraction is only accessible to the public during the summer months of June, July, and August. The Prologue Room at Boeing's St. Louis headquarters honors the pioneers of flight and spans more than a century of aviation history. View full-scale Mercury and Gemini capsules and models of various historic aircraft, such as Air Force One.
36. See the Reptiles at Turtle Playground
Don't miss this amusing sculpture garden where you can crawl all over the reptiles if you are a turtle enthusiast. At Turtle Playground, there are seven Missouri-native turtles of differing sizes. The enormous sculpture of a snapping turtle is 40 feet long! In addition, there are seven turtle eggs and a snake that appears to be biting the overpass.
37. Raise a pint to St. Louis' brewing history
There is an abundance of breweries in St. Louis, ranging from the world-famous Anheuser-Busch to small craft brewers. At A-B, tourists can select from a variety of tour options. You can see the Clydesdales, learn how to brew beer, and get a VIP look at the brewery's operations. As the city's first craft brewery since the end of Prohibition, Schlafly is a St. Louis institution with four locations delivering delicious beer and food.
Urban Chestnut, with two locations in St. Louis (Midtown and The Grove) and one in Germany, serves beers brewed using old-world processes in a contemporary manner. Choose from lagers, ryes, and ales, as well as seasonal pours, at 4 Hands Brewing Co., which is within walking distance of Busch Stadium. Looking for a hidden gem? Narrow Gauge, tucked away in an Italian restaurant in Florissant, is renowned for its inventive small-batch beers.
38. Visit the Pulitzer Arts Foundation
The Pulitzer Arts Foundation provides visitors with direct and personal cultural experiences through a series of exceptional exhibitions. In these galleries, you will find both historical and current pieces that will inspire you to think outside the box.
Here, it is the opposing artwork that boggles the mind. One moment you may be observing Buddhist art from Afghanistan, and the next you may be analyzing color correlations in contemporary Zen paintings. It is a visually appealing, one-of-a-kind location for artists and enthusiasts interested in exploring novel thoughts and ideas.
The structure is also notable, as it was created by renowned Japanese architect Tadao Ando as a blank canvas on which to display the exhibits.
39. Sweetology
The Caramel House isn't the only place in St. Louis that offers incredible sweets. Sweetology is a must-visit for visitors to St. Louis. possible It's that no other place in Missouri offers cakes as exquisite as these. Additionally, you may get sweets and decorating kits online. There should be no question that this company lives up to its name.
40. St. Louis Symphony Orchestra
After the New York Philharmonic, the St. Louis Symphony Orchestra was founded in 1880 and is the second-oldest in the country. Powel Hall, a 2,683-seat theater in downtown St. Louis, is its current home. In addition to performing regularly at Powel Hall, the St. Louis Symphony Symphony acts as the resident orchestra for the St. Louis Opera Theatre.
The St. Louis Symphony, regarded as one of the top orchestras in the country, has toured Japan and Europe, performed frequently at Carnegie Hall, recorded CDs, and received seven Grammy Awards. As part of the Community Partnership Program, the orchestra's members provide hundreds of free performances in schools, community centers, churches, and other venues each year.
41. Hang out on The Loop
The Delmar Loop is the only neighborhood that I wouldn't mind being stranded in for an extended period of time. With more than 140 boutiques, restaurants, cafes, and art galleries intertwined with music and high spirits, the street is brimming with vitality and activity, making it impossible to become bored.
The Loop, one of the 10 best streets in America, is a spot where one may easily spend an entire day. Stroll the St. Louis Walk of Fame, peruse the eccentric art galleries, indulge in barbecue and ravioli, visit the wacky Ice Carnival Festival in January, and hum along to the infectious beat. When you're tired of walking, take a tour aboard the Loop Trolley. As the sun sets, head to Moonrise Hotel for some relaxation and to admire the hotel's primary attraction: the world's largest spinning man-made moon.
42. Have an animal encounter at the Zoo and beyond
Get up close and personal with the scaly, winged, and aquatic animals at the Saint Louis Zoo. The Saint Louis Zoo, one of the city's numerous free attractions, has been acknowledged as one of the nation's premier zoological parks.
The objective of the Endangered Wolf Center is to preserve and protect wolves and other canid animals in the wild. Through a variety of tours and programs, visitors can encounter these incredible animals. In the Confluence Gallery and the 250,000-gallon Shark Canyon of the St. Louis Aquarium, visitors learn about aquatic life from the river to the ocean. More than 2,000 butterflies mysteriously glide about an 8,000-square-foot conservatory at the Butterfly House.
The 305-acre World Bird Sanctuary is home to approximately 200 creatures representing over 60 species. This exceptional organization offers free seasonal performances, natural walks, and educational events. Need additional animal action? Go on a private expedition to Grant's Farm to experience feeding buffalo and goats up close and personal.
43. Take a spin on the St. Louis Wheel
Want to observe the city from a unique angle? Then climb to the skies on this 200-foot-tall observation wheel and soar like a bird. From the comfort of one of the 42 enclosed gondolas, you'll soar above the city's skyline and get a fairly unique perspective of the attractions.
Each 15-minute journey on the St. Louis Wheel includes up to four rotations that provide the optimum camera angles.
Visit the St. Louis Union Station Carousel to recreate your childhood memories if you don't want the fairground enchantment to end. As you gallop up and down on the horses and exotic creatures from a bygone era, bask in the pleasures of leisure from that era.
44. The Muny
One of the best travel tips for a trip to St. Louis is to catch a performance at The Muny. This is the nation's oldest outdoor theatre for musical theater. The experience of watching a magnificent play with energetic singing and dancing is greatly enhanced when it takes place outside.
Since 1917, the Muny has been located in St. Louis. Its objective is to increase public access to living theaters. Ticket prices begin at just $15. The shows they bring are also of the highest quality. Some of the plays that have come to The Muny include Guys and Dolls and Kinky Boots. Upcoming shows include Footloose and Matilda. Watching a show at The Muny is one of the most entertaining things to do in Missouri.
45. Jefferson Barracks Historic Park
Jefferson Barracks Historic Park, located on North Road south of downtown St. Louis along the Mississippi River, is home to Jefferson Barracks, an active U.S. Army position between 1826 and 1946. The park features a tourist center and various 1850s-era museum buildings, including the Old Ordnance Room, the Powder Magazine Museum, and the Laborers House and Ordnance Stable.
Additionally, the park features an amphitheater, a cross-country course, trails, and other amenities for a variety of activities. Included among the park's special events are The Cavalry at Jefferson Barracks and Feast in the Park.
46. Go on a journey of scientific discovery
At the Saint Louis Science Center's four-story Omnimax Theater, you may experience what it's like to explore the wilderness, travel under the sea, or soar through the skies. The Planetarium is the largest artificial sky in the Western Hemisphere and one of the nation's foremost space education facilities.
Visitors of all ages can explore over 700 hands-on exhibits, including flight simulators, the GROW Lab, and a life-sized animatronic Tyrannosaurus rex. Younger children will enjoy the Discovery Room's interactive exhibits and experiments, while visitors of all ages can explore over 700 interactive exhibits, including flight simulators, the GROW Lab, and a life-sized animator At Myseum, children discover science through interactive displays such as a dinosaur dig, a vet clinic, a video wall, a radar slide, a magnetic ball wall, and a massive UFO maze.
And MADE for Kids is a 7,000-square-foot maker space developed exclusively for young minds who are naturally inquisitive. Children can design and print 3D things, create stop-motion films, learn screen printing, and experiment with ceramics.
47. Be inspired at the Contemporary Art Museum in St. Louis
If there's one thing St. Louis does well, it's art! The Contemporary Art Museum St. Louis, also known locally as CAM, is another of the city's recognized artistic places. As the name says, the exhibits are contemporary; there is nothing archaic or stuffy here!
Every year, the museum hosts six major exhibitions showing new works in a variety of mediums by national and international artists. Much of the art is experimental, leaving viewers to form their own opinions about what they see.
The progressive topics and thought-provoking artworks make this one of the most captivating collections of contemporary art.
48. Discover the Laumeier Sculpture Park
Make room in your schedule to visit the eccentric Laumeier Sculpture Park for a breath of fresh air and some outdoor art that will make you ponder.
This 105-acre outdoor museum is tucked away in Sunset Hills, about 20 minutes from St. Louis. It is a pleasant half-day excursion from the city. Laumeier is one of the largest sculpture parks in the United States, with around sixty large-scale pieces of art.
The gigantic bronze flowers, the tiled cat cuddling bench, and the dynamic steel schooner are the most popular installations. Throughout the year, there are a number of hiking trails that encompass the most popular sculptures, as well as shows that change frequently.
49. Scott Joplin House
Even if you are unfamiliar with Scott Joplin's name, you have probably heard his most renowned composition.
"The Entertainer" is a deliriously joyful piano piece that has captivated people of all ages. Its ragtime style is memorable, and Joplin helped pave the way for jazz. Joplin lived in St. Louis for a few years during his tragically short life. His residence for some of this time has become a prominent tourist attraction. At the Scott Joplin House, you can view relics from his life. Tour guides can also provide an in-depth look at his life.
50. Ulysses S. Grant National Historic Site
The Ulysses S. Grant National Historic Site is located south of downtown St. Louis on Grant Road. The almost 10-acre complex, also known as White Haven, is dedicated to Grant's life, military career, and presidency. White Haven was a plantation with slaves until the conclusion of the American Civil War. On the site are five historic structures, one of which was the childhood home of Julia Dent Grant, Grant's wife.
The area became part of the United States. National Park Service in 1989, and it now offers activities such as Junior Ranger and Trading Cards for children. Free tours are provided.
51. Indulge your inner gearhead
Explore a collection of rare and historic motorbikes at the Moto Museum or the history, mechanics, and design of the cart and buggy, planes, railroads, and everything else on wheels at the National Museum of Transportation. If you want to go behind the wheel. Do not miss Victory Raceway St. Louis Indoor Karting or Amp Up Action Park for world-class indoor karting and more.
And if you're visiting in late winter, be sure to stop by America's Center for the St. Louis Auto Show and Boat Show. In June of 2022, the World Wide Technology Raceway hosted a NASCAR Cup Race. The Raceway hosts weekly drag races, oval races, and road courses from May to November.
52. Visit car heaven at the St. Louis Auto Show
Prepare yourself for the annual St. Louis Auto Show, which is held in this city every January. This widely anticipated event is a celebration of all things automotive, attracting dozens of well-known businesses, like Chrysler and Harley Davidson, to display their latest innovations in wheels.
Discover some of the hottest new models on the market and be among the first to see wacky concept vehicles that wouldn't look out of place in a Back to the Future film. Then, take your favorite jeeps and motorcycles for the ultimate test drive.
There are many attractions that the whole family can enjoy, so you do not need to be a car enthusiast to spend a day here.
53. Budweiser Brewery Tours
Coming to St. Louis gives you the opportunity to observe how "The King of Beers" is made. Budweiser Brewery Tours are fantastic for anyone who wants to know how this beer has become such an integral part of American culture, with more than 140 years of history.
Budweiser Brewery Tours is one of the most enjoyable activities in St. Louis. On these tours, you'll get to see the processes that make Budweiser production possible. The taste is even better when it's consumed on-site.
54. Cinema St. Louis
In the film industry, Cinema St. Louis, Whitaker St. Louis International Film Festival, or SLIFF as the locals name it, is a major event. This festival, which began modestly in 1992 with the screening of 25 films, has expanded over the years; in 2014, it played 375 films from more than 50 nations over a ten-day period.
Approximately 24,000 viewers came to see what was happening in the world of indie films, emotional foreign films, and high-quality studio films that have not yet been distributed commercially. The festival now attracts major film stars and takes over the city, but for movie fans in St. Louis, it is a rare opportunity to view films that would not otherwise be shown in their city.
55. Have an outdoor adventure
Climb, leap, hang, and soar on the four-story, 100+ obstacle aerial adventure tower at RYZE Adventure Park. Fly over the canopy on the Adventure Valley Zipline. Explore some of the 128 miles of trails constructed and maintained by the Great Rivers Greenway by bicycle. Castlewood State Park offers a variety of outdoor activities, including fishing, hiking, horseback riding, and biking.
In fact, Castlewood is regarded as the top mountain biking location in the St. Louis region! You may camp, fish, walk, boat, bike, and swim at Onondaga Cave State Park, where you can also travel underground. Look for Jesse James' hideout and uncover hidden wealth at Meramec Caverns, or spend the night in a cozy bed and breakfast in Missouri's renowned wine country while sampling the region's finest wines.
56. Explore the National Museum of Transportation
The National Museum of Transportation is an eye-opener, as it celebrates some of the most creative planes, trains, and automobiles in contemporary history. With over 190 transport-related exhibits, these are the world's largest collections of their kind.
The Union Pacific "Big Boy" takes pride in its position in the rail section as the world's largest steam locomotive. Examine the forward-thinking passenger carriages and diesel engines.
The collection of vintage automobiles is very spectacular, but the aircraft, some of which played crucial roles in significant historical events, are the true stars. Don't miss the 1943 Douglas aircraft with two engines that were employed during the D-Day assault of Normandy. This is really history occurring before your eyes!
57. Shakespeare Festival, St. Louis, Missouri
If you intend to visit St. Louis, try to schedule your trip around August so you may attend the Shakespeare in the Park Festival. Attending this annual event hosted in picturesque Foster Park is an unforgettable experience.
The experience of absorbing Shakespeare's immortal words while lying on a blanket on a lovely green lawn under a starry sky is magnificent. Bring a picnic basket and a bottle of wine to maximize your enjoyment of this theatrical festival. All performances, which take place seven nights a week, are free.
The celebrations of Shakespeare continue into September when St. Louis hosts its annual Shakespeare in the Streets event. There are two components to this event: free performances and a block party. The Shakespeare Festival provides half-day summer camps for school-aged youngsters in order to cultivate a love for the Bard in future generations. There are also other camps for teenage actors that last a week.
58. See a rockin' live show
Pollstar ranks The Pageant as one of the top five concert venues in the world, so you can get your live music fix there. For major multi-band tours and festivals, visit the Enterprise Center concert club or the outdoor Hollywood Casino Amphitheater. The Factory is an industrial-style venue devoted to presenting a variety of musical genres in a facility created with both the performer and listener in mind.
Blueberry Hill is a famous restaurant and music club that is noted for showcasing a variety of touring acts as well as St. Louis' best bands. Check out the award-winning Jazz at the Bistro or one of St. Louis' renowned blues clubs, such as BB's Jazz, Blues & Soups, and Broadway Oyster Bar, for a more private setting.
In addition, you may visit the National Blues Museum to learn about the genre's history and see a live performance. If you like to enjoy symphonic music, purchase tickets to a Powell Hall performance of the renowned St. Louis Symphony. Founded in 1880, the SLSO is the second-oldest orchestra in the country and one of the greatest.
59. Enjoy a night out at Laclede's Landing
In the center of the city, this riverfront neighborhood is your one-stop shop for dining and entertainment. The transformation of the old warehouses at Laclede's Landing into stylish restaurants and hip bars has attracted both locals and tourists.
This is the place to go whether you're craving toasted ravioli or St. Louis-style pizza. Just make sure you leave room for some gooey butter cake, washed down with a couple of cocktails. There's an old brewery here as well, and you can tour behind the scenes if you want to learn more about what you're drinking. This revitalized area hosts several musical events throughout the year, including the largest free blues festival in Missouri, which always has a great vibe.
60. Frank Lloyd Wright House in Ebsworth Park
The Frank Lloyd Wright House in Ebsworth Park is located on North Ballas Road in Kirkwood, southwest of downtown St. Louis. The house was created by Frank Lloyd Wright in 1950 for Russell and Ruth Goetz Kraus. Later, the land was sold to a non-profit organization in order to preserve the 1,900-square-foot mansion and the 10,5-acre park.
Fabrics and furniture designed by Wright remain untouched to this day. The St. Louis County Parks Department maintains the house, which is now on the National Register of Historic Places. Register of Historic Places, National. The house is open for tours (including special evening tours) from Wednesday to Sunday.
61. Try your luck at one of St. Louis' area casinos
In addition to all of your favorite video poker games and classic table games such as craps, blackjack, roulette, and baccarat, each casino offers guests something special. Take in an intimate performance in the magnificent Horseshoe St. Louis theatre or dance the night away at River City Casino's Judy's Velvet Lounge.
Hollywood Casino has more baccarat games than any other casino in the St. Louis area, while Ameristar Casino features 130,000 square feet of gaming space and a AAA Four Diamond full-service luxury suite hotel. All have fantastic hotel amenities, amazing restaurants, and top-notch entertainment.
62. Play a round of golf
Enjoy the outdoors with a round of golf on one of the area's finest courses. Beginners can take lessons from a pro, while specialists can attempt a hole-in-one at a variety of clubs with international standards.
Bear Creek Golf Club is a championship-style course with lakes and creeks. Or, for something a bit less intimidating, visit the nine-hole public golf course in St. Ann. Another short course may be found in Incline Village, where the tree-lined fairways create an enchanting playing environment. Don't pass up the "island green" to demonstrate your abilities.
St. Peter's Golf Club, meanwhile, provides a well-rounded experience, with bunkers and ponds giving an element of excitement. When it comes to post-game snacks, the St. Genevieve Golf Club comes out on top.
Frequently Asked Questions (FAQ) about Things To Do In St Louis
What's cool about St. Louis?
St. Louis is a thriving metropolis in the middle of the United States, with frontier-town traditions that are blended with Midwestern modesty. This colorful city is known as the "Gateway to the West" for its stunning Gateway Arch, fiercely loyal sports fans, and blues music scene.
Is St. Louis a fun town?
The personal finance website WalletHub ranked St. Louis nineteenth on its 2018 list of the Most Fun Cities in America. This morning's survey evaluated 182 U.S. cities based on three major factors: leisure and recreation, nightlife and parties, and pricing.
Is St. Louis worth visiting?
St. Louis offers an abundance of colorful museums, gardens, and parks, making it an ideal location for a gathering. Visits to the Saint Louis Zoo, The Magic House, and the Saint Louis Science Center are enjoyable for families. Meanwhile, creative people cannot pass up the opportunity to visit the City Museum and Saint Louis Art Museum.
Is downtown St. Louis walkable?
St. Louis City was recently voted the best walkable city in Missouri, so get out of your automobiles and take a stroll. St. Louis received a Walk Score of 61 out of a possible 100, with Webster Groves and University City rounding out the top five.
Is downtown St. Louis safe?
Downtown, a few Central St. Louis areas, and a number of North City neighborhoods have the greatest violence. Several South City areas in St. Louis have high crime rates, yet in this part of the city, safety and crime vary considerably from block to street.
Is downtown St. Louis nice?
Downtown St. Louis is the regional epicenter for tourism, dining, and amusement. Whether you're a regular resident or just visiting for the day, Downtown is full of cultural and entertaining activities for everyone! There are more than 200 annual events, wonderful cafes, and other attractions in the downtown area.
Why do people visit St. Louis?
From the renowned Gateway Arch to our miles of trails, parks, and rivers, St. Louis brims with vitality and excitement. With several world-class, family-friendly, and budget-friendly attractions, as well as an unparalleled cultural scene, St. Louis is guaranteed to entertain and surprise you.
Is St. Louis a good food city?
Eater.com has rated St. Louis as one of the finest cities to visit for cuisine. "St. "St. Louis has crept its way into the top 15 restaurant destinations in America," stated restaurateur Danny Meyer in the piece.
When did St. Louis start to decline?
St. Louis, Missouri, experienced population and economic declines from 1905 to 1980, especially after World War II. Although the city made civic improvements in the 1920s and enacted pollution controls in the 1930s, suburban growth accelerated and the city's population declined dramatically from the 1950s to the 1980s.
Is St. Louis a foodie city?
In recent years, the rest of the country has come to recognize St. Louis as an essential Midwest culinary destination, with a food and eating scene that is spectacular in quality, wide in diversity, and rare in scope.
What is the coolest neighborhood in St. Louis?
The Delmar Loop, or simply "The Loop," is a trendy, pedestrian-friendly district in St. Louis. Wicker Park in Chicago, Little Five Points in Atlanta, and Williamsburg in Brooklyn are just a few examples of hipster neighborhoods featuring an abundance of shops, restaurants, and nightlife.
Read More:
6 Travel Stress-Free Essentials for Spring Travel
What Time Zone is Arizona? Does Arizona Have Two Time zones?