Cumberland is a welcoming, cosmopolitan city with a flourishing arts scene and a rich past. Cumberland, long referred to as the "Gateway to the West" by American pioneers, was a military station operated by George Washington and is home to a number of outstanding museums that detail the city's and region's history. In this article, you can learn about the best things to do in Cumberland MD.
In addition, there are other outdoor things to enjoy, like hiking, mountain biking, horseback riding, picnicking, and visiting surrounding state parks. Call the attractions and eateries in advance to confirm their current operating hours.
29 Best Things to Do in Cumberland, Maryland
1. Great Allegheny Passage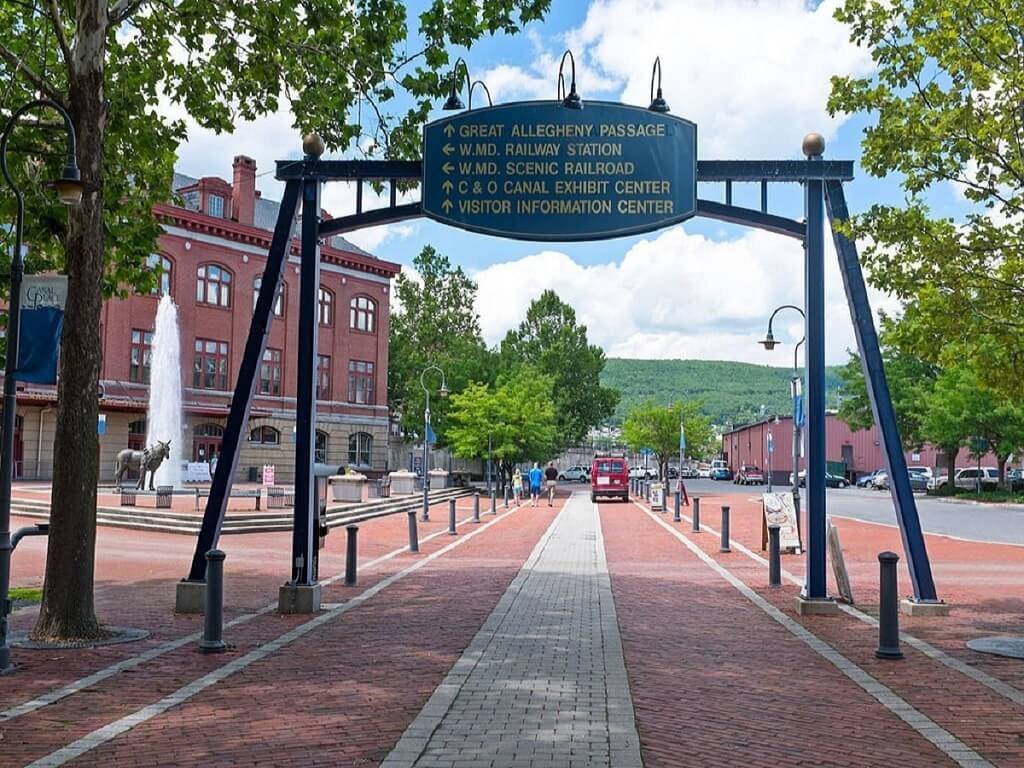 The Great Allegheny Passage is a rail-trail system with a network of long-distance hiker-biker paths that traverses the Allegheny region of the Appalachian Mountains and features breathtaking natural scenery.
The 335-mile trail between Washington, D.C., and Pittsburgh, Pennsylvania, offers long-distance hiking and biking excursions, as well as shorter journeys between communities. The now-converted multi-use trail follows the Youghiogheny River through the Laurel Highlands and connects to the C&O Canal towpath; it was formerly the freight train route between the two cities.
2. Western Maryland Scenic Railroad
Three and a half hours of picturesque travel aboard a historic train. The hike offers stunning views of the region's wilderness as it winds through majestic mountains. The Cumberland Narrows, dense forest, high mountains, attractive bridges, and Brush Tunnel provide breathtaking vistas.
Passengers have a 90-minute layover to explore Frostburg when the train stops there. The train serves meals to dining class passengers. In addition, a snack bar is open to all guests. Western Maryland Railroad also offers themed excursions, including Murder Mystery Dinners, Polar Express rides, Moonshine Dinners, and Easter Trains. Appreciate the exhilarating experience of train travel and the stunning beauty of nature.
3. Have a pleasant swim in the pool at Constitution Park
Enjoy your time touring Constitution Park and make memories that will last a lifetime. The park's wonderful pool welcomes you to dive into its soothing water and enjoy swimming. Beginners can learn to swim by enrolling in swimming classes at this location. By renting a pool party at the park, you can also throw a fun-filled pool party for your guests.
In addition to this, the park contains a nice duck pond where you may observe magnificent ducks. There are also a few playgrounds that inspire your children to play outside games. If you enjoy basketball, you can play a game on the court located here.
4. Rocky Gap State Park
Seven miles east of Cumberland, in Allegany County, Rocky Gap State Park is a public recreation area offering a range of attractions, outdoor activities, and camping accommodations. The 3,000-acre park is home to breathtaking natural scenery, including stunning cliffs and deep gorges, terrifying views, and dense green hemlock forests.
The park has Evitts Mountain, Lake Habeeb, and the privately owned and run Rocky Gap Casino Resort. There are 278 campsites in a big campground, and recreational activities in the park include climbing, hiking, mountain biking, boating, fishing, and swimming in the lake.
5. George Washington's Headquarters
This historic cabin was constructed in 1755 and was once a component of Fort Cumberland. In the 18th century, while serving in the United States Army during the French and Indian War and the Whiskey Rebellion, the first president of the United States, George Washington, lived here on many occasions.
After the fort was destroyed, the log cottage was moved two blocks away from its original location. It is the sole building of Fort Cumberland that has survived. The cabin is restricted to the public, however, guests are welcome to tour the grounds and see it from a distance.
It has numerous historical objects, such as weaponry, furniture, and flags, among others.
6. Spend a day exploring Canal Place
Enhance your vacation experience by exploring at your own speed the lovely 58-acre (23-hectare) Canal Place park. It introduces you to the history of early transportation in the country by requiring you to investigate the railways, waterways, and tracks. Numerous tourist-friendly features make the picturesque park a great destination for explorers and families.
While browsing The Shops at Canal Place, you can purchase accessories and clothing and enjoy a superb eating experience at one of the restaurants, among other activities. Observe awe-inspiring visual and interactive exhibits at the Canal Place visitor center.
7. C&O Canal – Paw Paw Tunnel, Cumberland, MD
The Paw Paw Tunnel is a 3,118-foot-long canal tunnel that was constructed as part of the Chesapeake and Ohio Canal in Allegany County to bypass a six-mile stretch of the Potomac River with five horseshoe-shaped bends known as the Paw Paw Bends.
The construction of the Paw Paw Tunnel, which was named after a local fruit, began in 1836 and was marked by a great deal of fighting and rioting among the workers. The completed 24-foot-tall, 3,000-foot-long tunnel was utilized by canal boats drawn by mules. According to urban legend, the abandoned tunnel is still haunted to this day.
8. The Emmanuel Episcopal Church
This church was founded in the mid-19th century on the site of the historic Fort Cumberland. It features Gothic Revival architecture, and its interiors are adorned with stained glass windows. You can also observe the remnants of the fort's ancient earthwork tunnels. Visit the church, admire its artistically attractive architecture, and spend some quiet time worshipping there.
9. Admire beautiful art at Gilchrist Gallery
If you appreciate art, you should visit the Gilchrist Gallery, a renowned museum in this lovely city in Maryland. The nineteenth-century Federal residence contains an art library, six restored galleries, and well-kept, gorgeous gardens.
Observe commendable art exhibitions and displays. If you have an interest in art, you can take art classes and attend instructive talks to expand your knowledge and talents. The museum also teaches you about the local history and culture. Here, you can admire permanent treasures and watch amazing cultural performances.
10. Allegany Museum
The Allegany Museum, located on Pershing Street in Historic Downtown Cumberland, is a world-class institution that chronicles the rich history of Allegany County and the cultural, commercial, and geographic heritage of Appalachian Maryland throughout the ages. The structure was constructed as a US Court House and Post Office in 1932 and was designed by local architect R. Holt Hitchins in the Art Deco and Neoclassical styles.
It contains marble and walnut finishes, elaborate detailing, and a 3,4000 square foot Grand Courtroom. The museum's collection of more than 50,000 objects traces the history of the region from the arrival of the first Native Americans to the industrialization of the 19th and 20th centuries.
11. The Gordon-Roberts House
Josiah Gordon, a distinguished judge and president of the Chesapeake and Ohio Canal, resided in this historic estate, which was constructed in the nineteenth century. After living here for twenty years, W. Milnor Roberts and his family moved in. The home has been preserved to seem just as it did when families lived there.
It is now a museum exhibiting the original furniture, china, paintings, home decor, chandeliers, and portraits of the family. Included in the museum's displays are a day nursery, drawing room, parlor, sitting room, kitchen, guest bedroom, and servant's chamber. Additionally, the mansion is a popular location for weddings, conferences, and other social events.
12. Get an insight into the past at Folck's Mill
Are you a history enthusiast visiting Cumberland? If this is the case, take time out of your busy travel itinerary to explore the history of Folck's Mill. Learn about the historic landmark's stone foundation and view the mill's ruins.
It rests on the north and east ends of the partially excavated bank. Learn the connection between the ancient mill monument and the 1864 Battle of Folck's Mill, also known as the Battle of Cumberland. The mill's historic site is located near the epicenter of the battle.
13. Cumberland Narrows
The Cumberland Narrows, often known as 'The Narrows,' is a 1,000-foot-deep scenic ravine carved by Wills Creek through the Allegheny Mountains, creating a natural east-west passageway between the Wills and Haystack mountains.
The gorge was first found by British troops in 1755 when they attempted to cross the mountains to confront the French in the Ohio River Valley. It was later built into the National Pike, a major federally-funded highway; however, Interstate 68 currently bypasses the canyon.
14. Sample Exquisite Wines at Charis Winery
The first winery in the county, Charis Winery is recognized for its award-winning wines. It produces an extensive range of red, white, and fruit wines, including pinot noir, Vidal blanc, and others. On their outdoor terrace, you may sample their wines while taking in the scenery.
They also manufacture olive oils, soaps, pomace brandy, and balsamic vinegar in addition to wine. Additionally, they conduct other events throughout the year. Here, you may tour the winery, sample great wines, and enjoy a wonderful evening.
15. Tri-State Zoological Park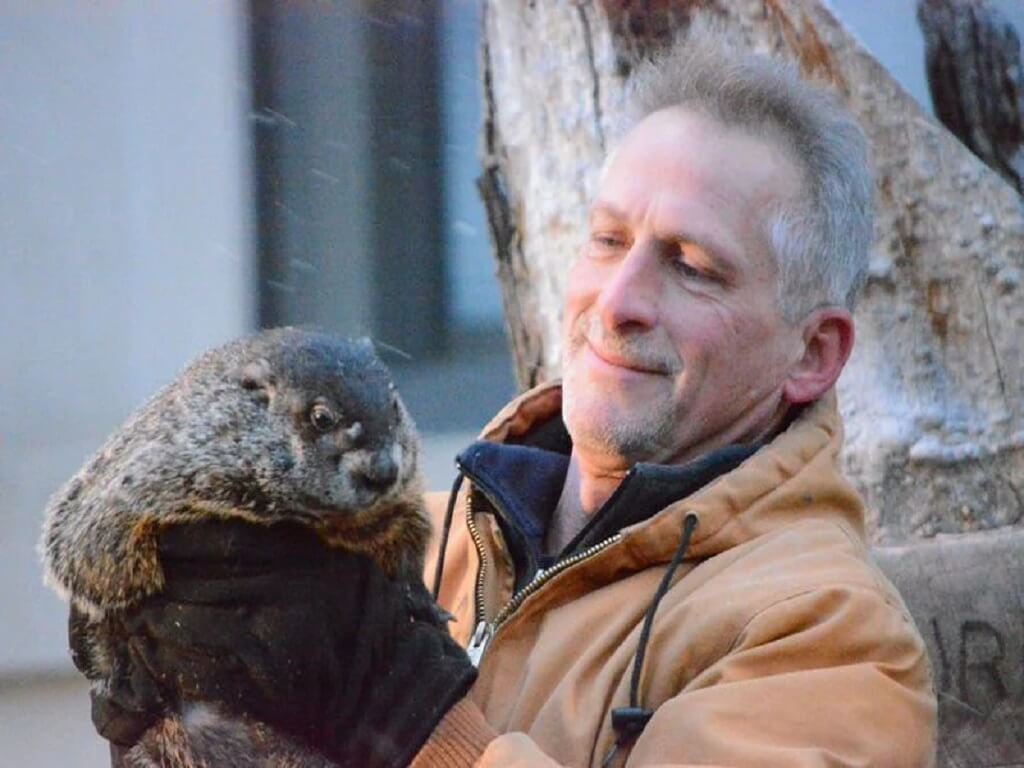 Plan an outing for your children to Tri-State Zoological Park. Since 2003, the famed 16-acre (6-hectare) zoo has been operating as a home for amazing species. Notable about the attraction is that it has no paid workers; only enthusiastic volunteers have been running the zoo successfully.
Spot a variety of wild animals, including tigers, reptiles, macaques, lemurs, and lions. Here, birders will be delighted to see exotic birds. Teach your children how to recognize numerous animals and birds while you tour the zoo.
16. Cumberland Theater
The Cumberland Theatre is a regional professional theater that features a variety of productions, from comedies and dramas to musicals and comedies. The theater, which was founded in 1988 and relocated to a former church on North Johnson Street in 1991, contains a 198-seat theater with cutting-edge acoustics and sound, costume and scene shops, and storage areas.
During each production, the foyer of the theater doubles as the Bev Walker Gallery, displaying regional and local artworks.
17. LaVale Toll Gate House
This is the first and only surviving toll gatehouse on the National Road, which dates back to the early 19th century. It is a historical site with a plaque listing the toll rates in effect during its operational period. Visit this historic home and enjoy a meal on the picnic grounds that are located here.
18. Downtown Cumberland Historic District
Spend a day touring the lively Historic District of downtown Cumberland to get a feel for the culture, art, and entertainment scene of this picturesque city. Take a stroll through the crowded streets and investigate the numerous shopping outlets. Photograph the impressive architecture that adorns the Historic District.
Acquire a deeper understanding of the city's past by visiting several historical sites, such as the Allegany Museum. The entertainment zone also features numerous dining establishments. In one of these restaurants, you can rest your tired feet and savor delicious food.
19. C. William Gilchrist Museum
The C. William Gilchrist Museum of the Arts is a magnificently maintained Federal mansion from the early 19th century that is dedicated to the culture and history of Allegany County and Maryland.
Surrounded by immaculately maintained gardens on Washington Street, the museum's six spacious galleries feature a revolving program of art exhibits and theme-based multimedia performances. In addition to an extensive art library, the museum offers art lessons and seminars for aspiring and established artists.
20. Bring Down Al Capone
Downtown Cumberland's live-action escape rooms are the newest trend to sweep the region. Exit Strategy is the one you'll definitely want to check out. You can test yourself with "The Untouchables," in which you assist Eliot Ness in bringing Al Capone to justice.
In addition, they provide "Through the Looking Glass," in which you must follow a white rabbit and solve the riddle within an hour. In each scenario, your group of companions will attempt to successfully fulfill a goal before time runs out by piecing together clues and escaping.
21. Evitts Creek Aqueduct
Visit the picturesque Evitts Creek Aqueduct during a break in your trip plans, if you're a nature lover. It is the smallest and final of the 11 magnificent aqueducts based on the Canal. The structure of the intriguing landmark consists of limestone and granite.
Since 1840, the aqueduct has served as a welcoming fishing spot where you can attempt to capture panfish and smallmouth fish. Rent a bicycle and embark on a cycling adventure so you may explore this magnificent landmark at your own speed.
22. Brooke Whiting House and Museum
The F. Brooke Whiting House & Museum is a historic home built in 1911 that contains a collection of Asian, American, and European artworks and decorative arts. The bungalow was formerly the residence of Brooke Whiting, a distinguished attorney and global traveler from Cumberland who amassed a world-class art collection during his lengthy travels.
The museum conducts several lectures, seminars, and symposiums, as well as a Fourth Friday series that features local artists, actors, writers, and art experts.
23. Hiking at Paw Paw Tunnel
This 3,000-foot-long tunnel was constructed in the 19th century along the banks of the captivating Potomac River. You can explore the tunnel while appreciating the breathtaking river and mountain views. Near the tunnel is a magnificent park excellent for picnicking and appreciating the enchanting beauty of nature. The location draws numerous hikers and mountain bikers.
You can also overnight at Paw Paw Tunnel Campground in order to explore the outdoors and observe the stars at night. Autumn is the greatest season to visit so you may enjoy breathtaking vistas of the fall foliage.
24. Allegany Arts Council
Art enthusiasts should spend some time at Allegany Arts Council, which is located in the heart of downtown Cumberland. It encourages talented artists and art institutes to refine their skills and promotes economic growth through the arts. Since 1975, the organization has endeavored to promote well-being through notable arts.
It encourages participation in the arts and attracts numerous art enthusiasts and artists each year. At the same location, there are professional art exhibits, such as Schwab Mountain Gallery, which feature laudable works by national, local, and regional artists.
25. Casino Resort
Rocky Gap Casino Resort is situated in Cumberland, Maryland, in the center of Allegany County, adjacent to Rocky Gap State Park. There are miles of hiking trails and breathtaking mountain vistas at this site.
The only Jack Nicklaus Signature golf course in Maryland, the Rocky Gap Casino Resort has a casino, a hotel, events and conference center, a comedy club, three restaurants, and a coffee shop. Other amenities include a spa, an indoor pool, a fitness center, a pro shop, complimentary valet parking, and a number of outdoor recreational activities.
There are 665 slot machines, 17 table games, and two casino bars in the casino. Evitts Mountain and the 243-acre Lake Habeeb provide a gorgeous and relaxing outdoor setting for the freshly opened Lakeside Terrace at Rocky Gap Casino Resort.
The golf course was listed on GolfWeek's list of the top casino courses, Golf Digest's 36 best public golf courses, and GolfWeek's list of the greatest Maryland golf courses. Best Buddy-Trip Destinations in the United States.
26. Ristorante Ottaviani
In a pleasant and convivial atmosphere, Ristorante Ottaviani delivers authentic Italian cuisine, classic steaks, and fresh seafood. The restaurant serves authentic Italian and Mediterranean cuisine, including fresh seafood, quality steaks, homemade pasta, wood-fired pizzas, and rich desserts prepared from time-honored family recipes, and features a cozy interior with wooden floors, Tuscan colors, and two dining levels.
A full-service bar offers an extensive selection of alcoholic beverages, ranging from casual Italian wines and craft beers to international wines, draft, and tap beers, and unique cocktails crafted with imported spirits. Ristorante Ottaviani is only open for dinner service each evening.
27. Allegany County Fairgrounds
Attend a lively and exciting concert at the Allegany County Fairgrounds. Enjoy the sounds of live music and have a wonderful day. The landmark is well-known for holding several musical events including commendable performances by great artists.
In addition, it hosts exciting car races and special events for racing aficionados. It also holds the well-known Allegany County Fair, which many visitors go to in order to have an unforgettable experience.
28. Puccini Restaurant
In the historic 1818 Hinkle House on Ali Ghan Road, which previously functioned as a Civil War hospital during the Battle of Folck's Mill, Puccini Restaurant is an elegant Italian restaurant with a friendly and inviting atmosphere that serves authentic Italian and Mediterranean cuisine.
The family-owned restaurant specializes in hand-tossed, thin-crust, wood-fired pizza with a variety of delectable toppings and house-made sauces and features exposed brick walls and small, candlelight sitting nooks that are perfect for romantic trysts. The cuisine is supported by a carefully curated wine list that includes wines from Italy and other wine-producing nations, craft beers on tap and by the bottle, artisan cocktails, and premium spirits. The restaurant is open daily for lunch and dinner.
29. Fort Cumberland Emporium
Visit Fort Cumberland Emporium if you have a passion for antiques and a desire to acquire some. The three-story shop in the heart of downtown Cumberland is brimming with exquisite antiques and fantastic rarities.
If you enjoy jewelry, you must purchase vintage costume jewelry. You can purchase beautiful items such as pottery, antique clothing, glassware, elegant furniture, culinary gadgets, and candles at this location. You can also purchase mementos for your friends and family back home.
Conclusion
Those who prefer being surrounded by nature and learning about a location's history and culture will enjoy exploring this city.
At a variety of one-of-a-kind sites, visitors will be able to take in a limitless number of magnificent vistas, explore fascinating museums, and experience the local culture. This list of things to do in Cumberland will help you plan your trip.
Frequently Asked Questions (FAQs)
Is Cumberland Md worth visiting?
Cumberland is a welcoming, cosmopolitan city with a flourishing arts scene and a rich past. Cumberland, long referred to as the "Gateway to the West" by American pioneers, was a military station operated by George Washington and is home to a number of outstanding museums that detail the city's and region's history.
What is Cumberland Maryland known for?
Cumberland rose to prominence as a transportation hub during the 19th century. It was also the western terminal of the Chesapeake and Ohio (C&O) Canal from Washington, DC, as well as a railroad hub.
Is Cumberland Maryland a good place to live?
It's not an awful town, given there are excellent schools nearby and kind people. There is always a restaurant open. Hello, a wonderful location to retire. It is the most impoverished city in Maryland, but Maryland is the richest state in the United States.
Is Cumberland Maryland poor?
Cumberland is the poorest city in Maryland, according to a June 16 article in the Cumberland Times-News. With a population of 20,711, Cumberland has a poverty rate of 15.9 percent, which is higher than the state average of 10.1 percent and the national rate of 14.5 percent.
What's the poorest city in Maryland?
At 21.8%, Baltimore City has the highest poverty rate in Maryland, while Calvert County has the lowest at 5.0%. The regions with the highest poverty rates are Baltimore City, Somerset County, and Allegany County.
Does Cumberland Maryland have mountains?
Haystack Mountain is a mountain ridge in the Ridge and Valley section of the Appalachian Mountains, located west of Cumberland, Maryland. The mountain makes up the southern cliff of the Cumberland Narrows.
Are smoke bombs legal in Maryland?
Firecrackers, Cherry Bombs, Black Cats, M-80s, Crackling Balls, and Smoke Bombs; Roman Candles and bottle rockets (whistling or emitting a sound); Sky Rockets, rockets designed for helicopters, Spinning Wheels, Moving Tanks, and other vehicles; Any explosive launched from a mortar tube.
How old is Cumberland Maryland?
Cumberland (population 23,901), sometimes known as the "Gateway to the West," was founded in 1787 at the mouth of Wills Creek on the Potomac River, near the Allegany Highlands of western Maryland.
Is Cumberland Maryland a good place to live?
It's not an awful town, given there are excellent schools nearby and kind people. There is always a restaurant open. Hello, a wonderful location to retire. It is the most impoverished city in Maryland, but Maryland is the richest state in the United States.
Does anyone live on Cumberland Island?
Cumberland, with its 16 miles of vacant coastline and undeveloped hinterland, and population of less than 50, is the most appealing. The only structures on the island are four old mansions, one of which is in dramatic ruin, and a scattering of concealed homes.
When was the flood control built in Cumberland MD?
The Flood Control Act of June 22, 1936, and the Flood Control Act of July 24, 1946, authorized the undertaking. The Project description is given in House Document No. 101 from the first session of the 73rd Congress.
What is it like to live in Cumberland MD?
The majority of residents in Cumberland own their homes, giving the city a densely suburban atmosphere. There are numerous parks in Cumberland. Numerous retirees reside in Cumberland, whose residents are typically conservative. Cumberland's public schools are above average.
Can you swim on Cumberland Island?
Ocean swimming is permitted on Cumberland Island. Water swimmers should be mindful of the various dangers that may exist in and around the ocean, including rough surf, rip currents, and ocean critters with teeth and stingers. As there are no lifeguards on the island, you are responsible for your own safety.
What is the westernmost city in Maryland?
In close proximity to Casselman River Bridge State Park is the historic hamlet of Grantsville, with its approximately two-century-old inn. 5 Hagerstown is the largest city in western Maryland. 6 Oakland, the westernmost town in Maryland, is a little settlement of approximately 2,000 residents with a picturesque historic main street.
Read More:
What is Travel Enthusiast: Best 35 Ways to Become a Travel Enthusiast
Complete Guide To Delta WiFi Portal Login 2022