Part of planning an amazing vacation is choosing the perfect vehicle for the experience. For example, if you're planning a spectacular night out visiting the trendiest spots in Tampines, you'll want to consider a Singapore limousine service. If you're hoping to explore all that the Spanish city of Barcelona has to offer, your best bet is a hop-on hop-off bus tour. And if you're raring to take on the Road to Hana in Hawaii, there's a certain type of vehicle you'll want to be driving.
Running over fifty-two miles from the town of Kahului, the Road to Hana is fraught with sharp hairpin turns, narrow bridges, and breathtaking views. For an adventure like this, renting a Jeep Wrangler is by far the best option. Here's why.
You can drive on any road
Jeep Wranglers are some of the most durable cars you can drive. Using a Jeep Wrangler, you can cruise on butter-smooth asphalt or take on dirt or gravel paths thanks to the 15″-17″ factory tires that can traverse any terrain. This is especially helpful if you're daring enough to try the back road to Hana, which is infamous for its winding, one-lane roads bordered by a cliff. If you're a less experienced driver, you might want to stick to easier routes, but let's put it this way: even if you aren't planning to take the road less traveled, wouldn't you want to be using a car capable of it?
You can journey through any weather
The Jeep Wrangler can power through most weather forecasts. Most debris thrown on your path by Maui's common torrential showers will be no match for the strength and robustness of any Jeep Wrangler you rent in Hawaii. With its formidable 4-wheel drive mode, you'll be able to power through any obstacle easily. That way, you can enjoy the mountainous Road to Hana whenever in the year you choose to visit.
Choose a Wrangler to fit your needs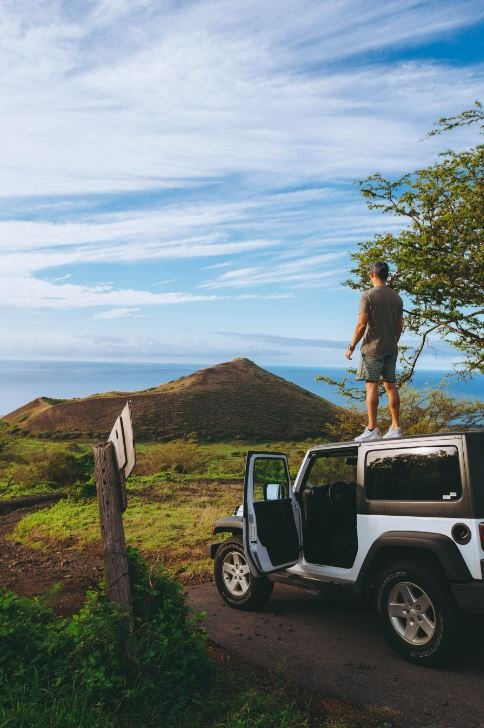 Whether you're road-tripping with your family or your friends, the Jeep Wrangler offers you space to take your nearest and dearest to exciting excursions. You have the option to rent either a two-door or a four-door Jeep Wrangler. The main difference is that with the four-door version, you'll have an extra 32 cubic feet. Make sure you reserve enough space to give everyone legroom, especially if you're bringing a bigger group along for the ride!
You can elevate your experience with a convertible
In any of the Jeep Wrangler models, you'll be able to slide down the windows and enjoy the wind in your face as you pass scenic spots like the Ho'okipa Lookout or the Upper Waikani Falls. Yet, you can further enhance your experience by getting a hard T-top convertible or a soft-top convertible model. A guide to renting a Jeep Wrangler in Hawaii labels the soft-top convertible model as the unicorn of cars, as you will remove any limitations as you look upon the awe-inspiring scenery along the Road to Hana.
As this is the most popular Wrangler model you will need to book ahead to guarantee the vehicle. With the hard T-top, you get the advantage of better insulation as you climb higher up the mountains. The best way to enjoy the Road to Hana is in a convertible car, which is why you should call early and rent a hard T-top convertible or a soft-top convertible model.
You'll have a unique experience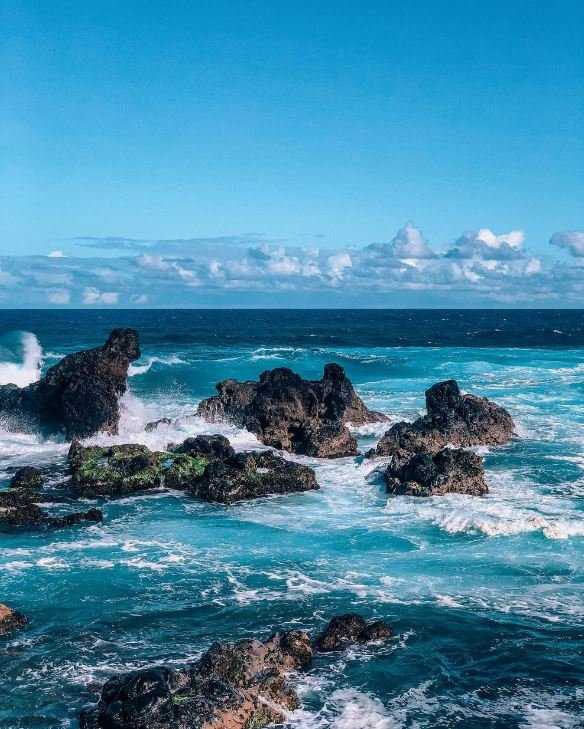 There's nothing quite like driving a Jeep Wrangler! With its 280 HP capability and rugged, classic design that dates back to its original military usage in World War II, it is a thrill in itself, and definitely worth adding to your vacation bucket list. Combine that with stops at the Ke'anae Arboretum, the Kahanu Garden, and, of course, the legendary Hana town, and you get a recipe for a truly marvelous vacation.
The Jeep Wrangler promises safety and assurance in a way only the most powerfully-built vehicles can, while at the same time offering you a variety of unique features that will enhance any trip you take—let alone a journey through the Road to Hana. Choosing this car means being prepared for fun-filled adventures.