If you're looking for an Instagram-worthy destination, Jordan is the place to be! This Middle Eastern country is home to some of the most beautiful landscapes and attractions in the world. From ancient ruins to stunning beaches, Jordan has something for everyone. In this blog post, we will list 30 of the most Instagrammable spots in Jordan. So, pack your bags and get ready for a photo op paradise!
For those who are new to Jordan, and are unsure of where to start, Alex Travel can help! From locations, history, and transportation, our private tours can help make your visit unforgettable, and leave you with some breathtaking photos.
Petra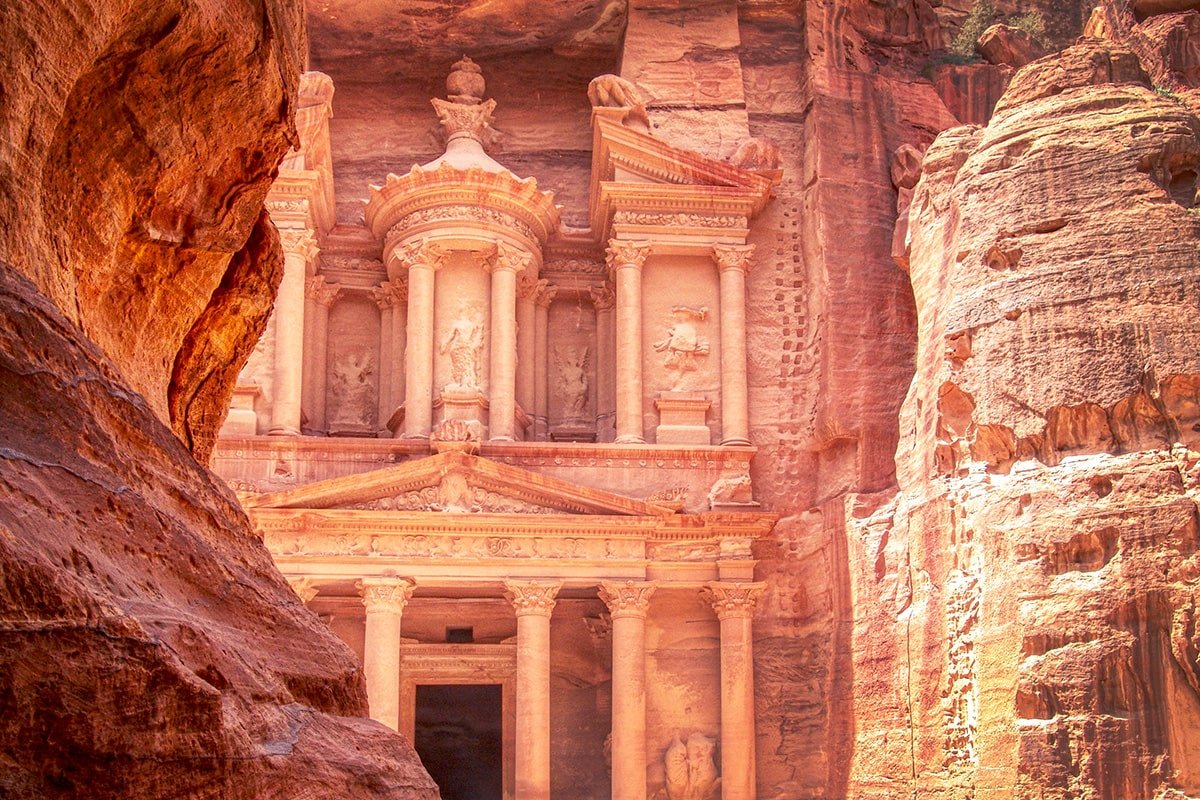 The first stop on our list is found in the ancient city of Petra. This UNESCO World Heritage Site is one of Jordan's most popular tourist destinations. The city is home to several well-preserved attractions. Be sure to snap a photo in front of these ancient wonders!
The Treasury
Al-Siq
Ad-Deir (The Monastery)
High Place of Sacrifice
Royal Tombs
Great Temple
Street of Facades
Triclinium
Wadi-Rum Desert
If you're looking for a setting that is more in tune with the natural landscape of Jordan, the Wadi-Rum Desert is the place for you. This vast and barren terrain is ideal for a sunset or sunrise photograph. Be sure to bring your camera when exploring this otherworldly place! I recommend taking a camel ride through the desert for an unforgettable experience! Here are some iconic places within the Wadi-Rum Desert that you'll want to check out!
Lawrence's Spring
Burdah Rock Bridge
Mushroom Rock
Khazali Canyon
Dead Sea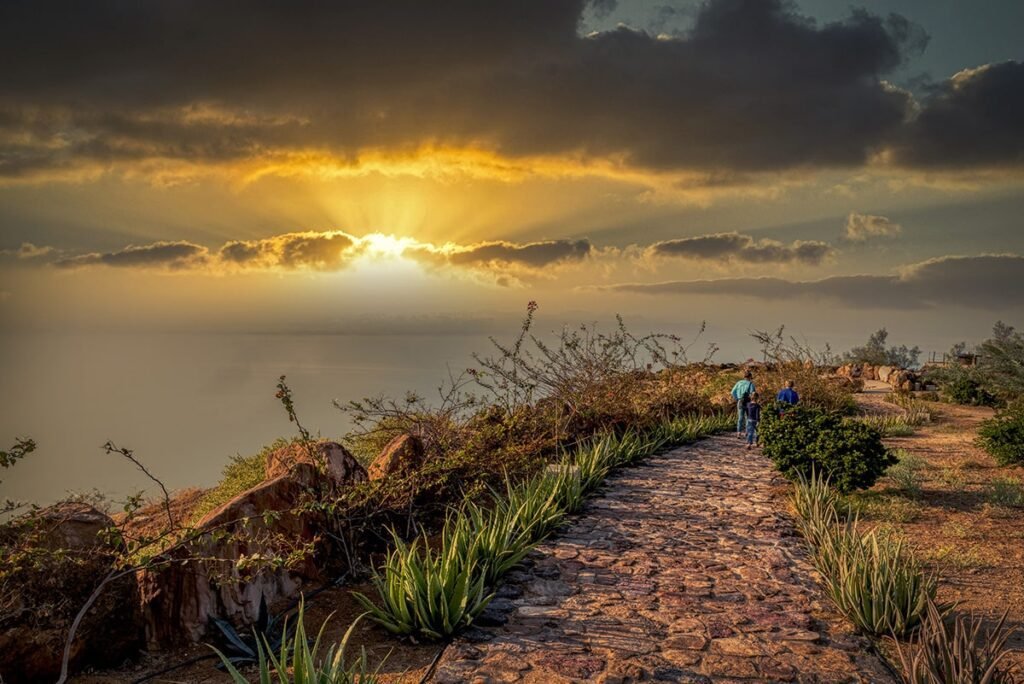 Next on our list is the Dead Sea. One of Jordan's most popular tourist attractions in this hypersaline lake. The Dead Sea is famous for its high salt content, which causes you to be extremely buoyant. For those of you who aren't the best swimmers, this is the perfect experience for you since it is impossible to sink in the water. Be sure to take a photo of yourself floating in this unique and beautiful body of water! Here are some Instagrammable places to check out along the Dead Sea!
O Beach Club
Dead Sea Panorama Complex
Wadi Al-Mujib
Free Beach
Salty Rock Formations
Jerash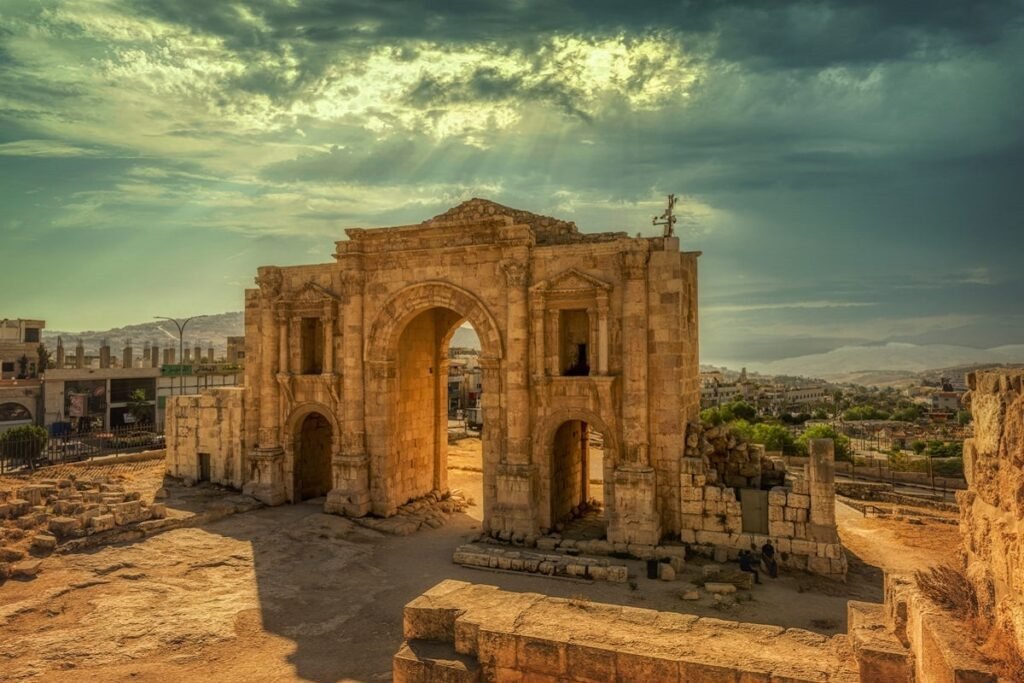 Another Jordan landmark that is perfect for photos is the ancient city of Jerash. This well-preserved Roman city is one of the most popular tourist destinations in Jordan. With its beautiful temples and collonaded streets, Jerash is a traveller's dream come true! Get some shots in front of these sights for a truly otherwordly Instagram post!
Arch of Hadrian
Great Eastern Baths
Oval Plaza
Propylaeum of the Sanctuary of Artemis
Nymphaeum
Amman
Last but not least, Jordan's capital city of Amman is the perfect spot to cool off after a long day of exploring. This bustling metropolis is modernized but still has many ancient ruins to see. You can get some wonderful photos of the cityscape at various times of the day. Here are just a few places in Amman to check out for your Instagram needs, whether you are looking for historically cultured or a luxurious looking feel for your Instagram!
Be sure to take advantage of these spectacular photo ops!
Amman Citadel
Umayyad Palace
King Abdullah Mosque
Dar Al-Anda Art Gallery
The Jordan Museum
Rooftop Pool at the Kempinski Hotel
Skyline Rooftop Terrace and Bar
Levant Restaurant
If you're travelling to Jordan and unsure where to start, Alex Travel can do the planning for you! Jordan is a country with endless photo opportunities. From ancient ruins to natural wonders, there's something for everyone. So what are you waiting for? Book a private tour with Alex Travel and explore Jordan today!